According to recent figures by the Charity Commission there are over 185,000 registered charities in the UK. With some believing the figure to be over 400,00 if you include those not registered and those with an income of less than £5000 (as these are not accounted for by the Commission). It's obvious therefore that there is a lot of competition when trying to attract donor and more importantly supporters and volunteers for your cause. Charities should not despair however as there are a plethora of free and low cost tools and strategies available to get those feet walking through your doors real or virtual.
The first and most important thing you need to do to successfully recruit supporters, donors or volunteers online is to build a 'persona of your target audiences. A persona is a "fictional character that communicates the primary characteristics of a group of users, identified and selected as a key target through use of segmentation data".
Build a persona of your ideal supporter or volunteer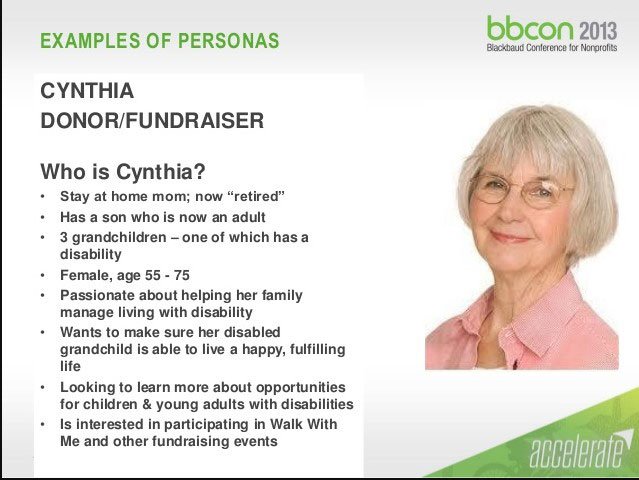 By taking the time to create a well thought-out and data-backed user persona, your charity can make sure that the vast majority of audiences that find your organisation online will have positive interactions that will lead them to want to find out more and positively engage with it leading to possible support in the future. Having a better understanding of your supporters through their persona will help to deepen and personalise the relationship meaning they are likely to be more committed for longer to your charity.
By using personas in their marketing planning our attendees were able to understand and adopt the cognitive frameworks of their supporters and concentrate on designing content to fit their need states. In referring back to these reference points they are able to ensure that the content created is actually read and found useful by supporters and that it helps assist them through the decision-making process and donor funnel.
Want to learn more about what a persona is?  Here is a quick round definition as taken from the Guardian newspaper.
Be specific in your volunteer request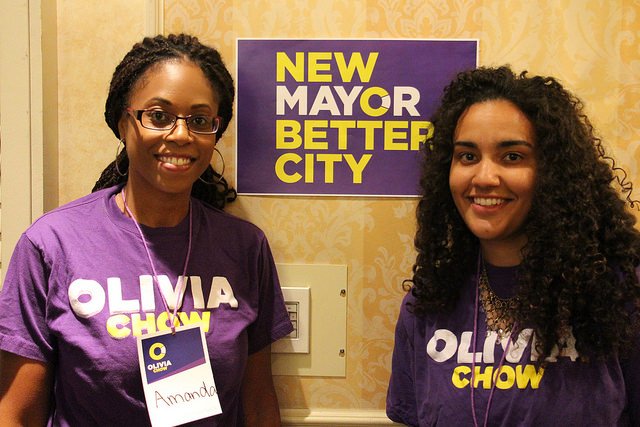 Source: Volunteers – Oliver Chow – Under Creative Common License
When recruiting for volunteers one of the things you have to be is specific in what you want from them. Capterra the Non Profit Technology blog  say: When you are putting out a call for volunteers, it is important to be specific about the kinds of skills that you need. A general announcement for volunteers will not be as fruitful as a posting requesting a graphic designer willing to donate an event logo or website page. If an individual understands what the volunteer opportunity requires and they know are capable of meeting the need, a positive, productive match is much more likely. Factor in that this individual is most likely connected to your organisation either directly or by at least one other person and a match is eminent."
A few other tips when using Facebook or other social-media, is to be sure you include the important messages about the impact your organisation can have on the cause or issue. You must also include a link that directly asks people to take action, such as donate, sponsor, join etc. You should also include a link and information that connects Facebook users to your charity's website, and to any other online information about the problem, cause or issue.
Twitter, a great tool for supporter and volunteer recruitment
More and more people are using Twitter and the charitable sector is seeing the benefits as well. Recent research has shown that the top 100 charities have enjoyed a massive 193% increase in followers in the last year alone. The other good thing about Twitter is that if used effectively smaller charities can enjoy as much benefits from the platform as their larger counterparts. Audiense suggest 8 great ways to use Twitter to increase support and donations. Below are two of the strategies it suggests.
Sharing your story, a great way of recruiting support
MT @isagenix: A girl's wish to go to Paris has been granted thanks to @MakeAWish, #Isagenix employees & associates! http://t.co/CVgS73PlO6
— Make-A-Wish America (@MakeAWish) January 17, 2014
Twitter offers a great way to showcase the results of your organisation's and your volunteers' hard work. Make-A-Wish Foundation tweets about the experiences they have been able to provide for terminally ill children with the help of donors. These donations enable some of these children's dreams to come true and the tweets enable their community to be part of the experience. Allowing people to see for themselves the difference this charity makes in young children's lives means they are likely to attract more people who want to help.
2) Utilise your influencers to gain supporters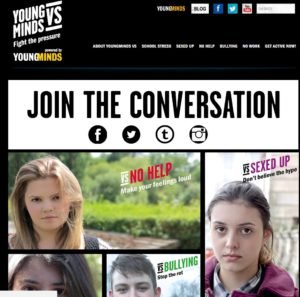 People who have a large influence on Twitter are extremely important to nonprofit organisations as they have the power to expand your reach and encourage involvement from Twitter users that normally would have been out of reach.
Charities that are lucky enough to have celebrities as ambassadors or supporters are much more likely to create better awareness for their cause. For example, Young Minds Vs has Frankie Sandford from the Saturdays backing their cause. By tweeting to her almost 1,250,000 followers, Young Minds Vs have grown their awareness and support.
So happy to be launching @youngmindsvs today. Get involved and help #fightthepressurehttp://t.co/4U5OzGba97
— Francesca Sandford (@FrankieTheSats) January 20, 2014
Understand what motivates your donors and supporters
The holy grail of supporter action is not just to get them to support to actively campaign and evangelise on your organisation's behalf. Charities that want to thrive and grow can learn a lot from political campaigns in this respect. Epolitics.com put it quite succinctly when they said: "how a potential donor or volunteer feels about a candidate or a race — each contact people have with a campaign influences their propensity to give time or money. Every interaction matters: their experience at an in-person event or a storefront office, what they see online, the ads on their TVs and radios, and of course any direct communications they receive via email, Facebook, Twitter, phone or direct mail. Successful online organizers realize that they are essentially managing virtual relationships with many people at once."
If you want to learn how to attract supporters, donors and volunteers and receive more contributions for your charity using all the major social platforms then contact us today  on 0208 090 2233 or complete our online form. Need help with your social media strategy in general? Our social media marketing staff with decades of experience is here to help. See some of our case studies for yourself then give us a call.